AFT Indiana Endorses Mike Andrade for State Representative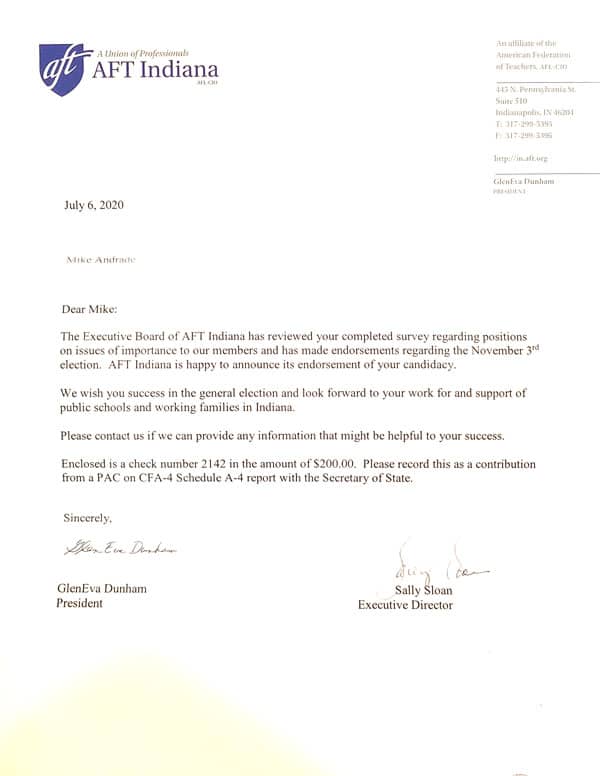 July 6, 2020
Mike Andrade
Dear Mike:
The Executive Board of AFT Indiana has reviewed your completed survey regarding positions on issues of importance to our members and has made endorsements regarding the November 3rd election. AFT Indiana is happy to announce its endorsement of your candidacy.
We wish you success in the general election and look forward to your work for and support of public schools and working families in Indiana.
Please contact us if we can provide any information that might be helpful to your success.
Enclosed is a check number 2142 in the amount of $200.00. Please record this as a contribution from a PAC on CFA-4 Schedule A-4 report with the Secretary of State.
Sincerely,
GlenEva Dunham
President
Sally Sloan
Executive Director