UAW Region 2B Endorses Mike Andrade for State Representative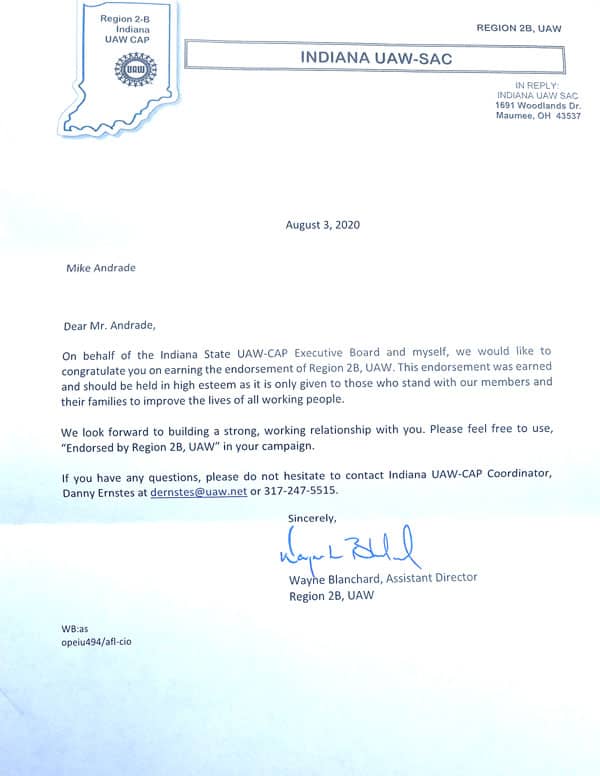 August 3, 2020
Mike Andrade
Dear Mr. Andrade,
On behalf of the Indiana State UAW-CAP Executive Board and myself, we would like to congratulate you on earning the endorsement of Region 2B, UAW. This endorsement was earned and should be held in high esteem as it is only given to those who stand with our members and their families to improve the lives of all working people.
We look forward to building a strong, working relationship with you. Please feel free to use, "Endorsed by Region 2B, UAW" in your campaign.
If you have any questions, please do not hesitate to contact Indiana UAW-CAP Coordinator, Danny Ernstes at [email protected] or 317-247-5515.
Sincerely,
Wayne Blanchard, Assistant Director
Region 2B, UAW