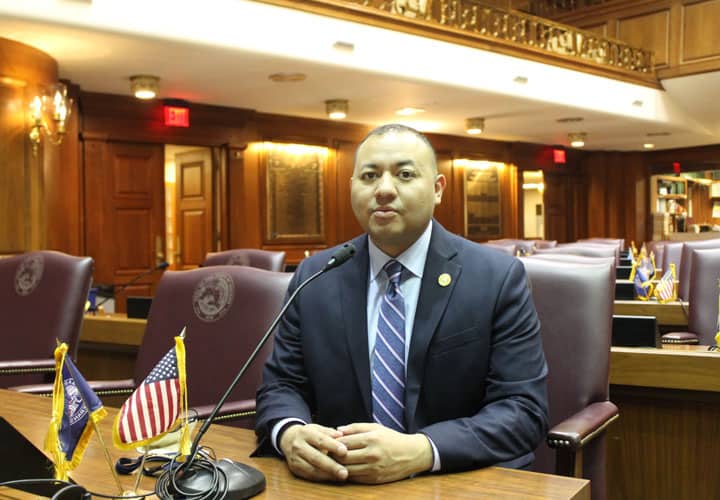 Mike Andrade represents House District 12 in the Indiana House of Representatives. Mike represents the Town of Munster, Town of Highland, Town of Griffith, North Schererville precincts 22 and 28, and St. John township unincorporated precinct 3. He serves on three committees: House Financial Institutions, Veterans Affairs and Public Safety, and Ways and Means Committee. Mike Andrade has also been named Ranking Democrat on the Financial Institutions Committee.
As one of the only two Latino legislators in Indiana's House of Representatives, Mike is a proud member of the National Hispanic Caucus of State Legislators, appointed Commissioner for the Indiana Commission on Hispanic/Latino Affairs, and Chairs the Hispanic Serving Institution Initiatives Advisory Board for Purdue University Northwest.
In addition to representing his constituents of House District 12, Mike serves on several boards, including the Governance Committee for United Way of Northwest, Purdue University Northwest Chancellor's Board of Advisors, and Board of Directors for Challenger Learning Center of Northwest Indiana.
Mike is a small business owner and family man. He is married to his wife Jackie of over 21 years and is a proud father to Caleb, his son. Mike enjoys spending time with his family, listening to local music artists, going to sporting events, and volunteering with local organizations in his free time.